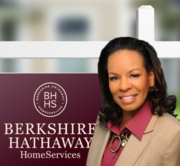 Marvette Cofield, Realtor, Associate Broker

Office 703-763-5454
Mobile 703-861-3476
Your real estate journey should be an AWESOME experience, if not, I have not done my job. Success is defined by my client's satisfaction when they achieve their specific real estate goals. I take great pride in the partnership developed with my clients that lead to great relationships built through active communication, education, knowledge and trust. I understand that buying or selling a home is more than a transaction; it's a life changing journey and having an expert who is patience, and listens as they guide you is essential to the process.
I specialize in the Prince William and surrounding areas to the North in the DMV.

I look forward to hearing from you soon for a consultation to sell your home or to purchase your new residence.